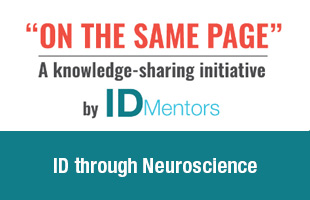 Why is the current generation so addicted to social media? Why do learners reach out to YouTube videos when they want to learn something? Why do motion pictures engross the viewers?
Ongoing research and development in the field of neuroscience has led to the development of a new discipline – educational neuroscience. This new discipline provides you with answers to all these questions, and more.
An understanding of educational neuroscience will help you design learning to appeal to the human brain, and structure and present it in a form that can be quickly and easily assimilated. Instructional design practitioners will benefit immensely from this discipline as it will help them to design learning material that suits the needs of the 21st century learners.