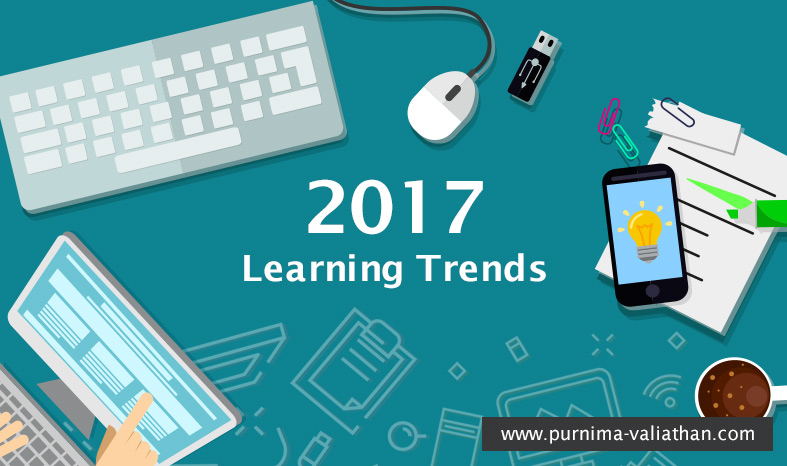 Many organizations today are experiencing training fatigue. While their training calendars are full, they continue to adopt a linear, compartmentalized and push-driven approach to learning and performance planning. But, what we need in current times is an approach that is current, dynamic and constantly evolving – in other words, an organic approach.
---
If you are looking through the rear-view mirror for analyzing training needs and designing performance interventions, then you need to hit the brakes on it immediately. Organizations in the creative economy demand a quick response to changing business conditions, and need updated information pushed to its employees at the right time. In other words, you need to deliver content to learners in small, specific bursts over time or just when needed – micro-learning.
Are you following the lane-driving approach while creating content for your employees? If you are, it means you are overlooking how traditional departmental boundaries have blurred in recent times. There is a convergence of departments within businesses, which calls for the creation of content that is interdisciplinary in nature.
Is your learner sitting in the back seat and being driven around? Then, here is another shift that you need to make. Learning should not be the responsibility of a specific department, or a specific person. Every employee at every level must be responsible and accountable for this. Learning happens all the time – all organizations need to do is harness this naturally occurring phenomenon. In order to do so, social learning platforms through which employees can exchange ideas must be leveraged within organizations.
The current generation of learners are those who have grown up playing video games. Therefore, learning material that is not immersive enough will rarely appeal to them. And given the choices that are available on the Internet, you will find them substituting boring linear content on the company's intranet with interesting content from the Internet. This makes it imperative for organizations to design learning material in engaging ways by adopting video-based learning, gamification and adaptive learning.
Read More on 2017 Learning Trends at:
http://www.axonify.com/top-learning-trends-2017-according-experts/
https://elearningindustry.com/top-10-elearning-trends-to-watch-in-2017
Here is a link to an excellent article on what micro learning is, and isn't.
https://learningrebels.com/2017/07/17/microlearning-the-misunderstood-buzzword/
Some examples on our site:
Workshop on Game-based Learning & Gamification: http://purnima-valiathan.com/advanced-id-strategies-workshop/
Micro-Learning:
http://purnima-valiathan.com/product/discover-id-for-beginners-free-sample/