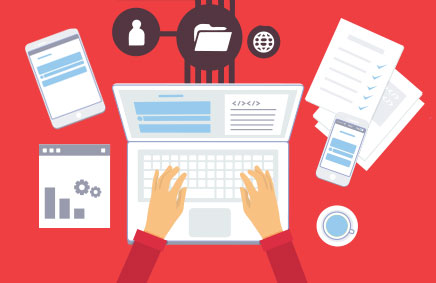 TRENDSPLAINING!!!
---
A Workshop on Content Curation and Learning Experience Design
1. Workshop Details
ID Mentors brings you the workshop Trendsplaining. This workshop will help you decode and apply current trends in Teaching, Training and Learning.
Content Curation
• What does content curation mean for professionals in the field of teaching and training?
• How should you use curated content to teach and train?
• How should you curate content to facilitate learning– David Kelly's Content Curation Process
• Curation in action
Learning Experience Design
• What is UX Design in the L & D context?
• Fun? Effectiveness? Relevance? None of these or All of these?
• What should you do to provide your learner with a great learning experience?
• Is UX design in learning limited only to online learning? Or is it applicable to classroom training as well?
• How does Cognitive Load Theory impact the learning experience?
• Learning Experience Design in Action
Who should attend?
• L & D Professionals
• Trainers/ Subject Matter Experts
• Content Developers
• Teachers
Facilitator: Purnima Valiathan
Date: 22 December 2018 (Saturday)
Time: 10 AM – 5 PM
Venue: Avanta Business Centre, Statesman House, Barakhamba, New Delhi – 110001
Workshop Fees: Rs 4000/- plus tax (Rs 4720)
For More Information: Write to info@purnima-valiathan.com or call us at 09810188771/09810978428
---
2. Payment
Pay for the workshop through Cheque or Electronic Transfer:
1. Cheque: Send a cheque in favour of ID Mentors for the amount Rs 4720 to the following address:
Attn: Ruchi Tandon Nischal
1248, Secrtor 37,
Noida 201301
Tel: 09810978428
Or you can deposit it at a nearby HDFC bank branch. Our account details:
Account Name: ID MENTORS
Account #: 50200015290186
Account Type: Current Account
2. For electronic transfer, here are the account details:
Amount: Rs 4720
Account Name: ID MENTORS
Account #: 50200015290186
Account Type: Current Account
RTGS / NEFT IFSC: HDFC0000003
Bank: HDFC Bank
Branch: KG Marg Branch
After making the payment, kindly fill the following form. All fields are mandatory.