Instructional design is the creation of learning experiences by applying design principles with focus on the learner. This process is of great significance in K-12, Higher Education and Corporate Training programs as these increasingly move towards learning in a virtual environment.
The teaching-learning process is undergoing a change. It is becoming more and more learner-centric and technology-driven. Instructional Design as a process and a discipline helps you design learning material, which is learner-centric and technology-driven. It is applicable to every type of learning: Classroom-based, E-Learning, M-Learning, and Blended Learning. It is also applicable across all verticals: Corporate Training, K-12, Higher Education, Vocational Skills and Special Needs.
Function
Industry
Designing and authoring Textbooks

Publishing

Designing ILT, E-Learning & Blended Learning

Training & E-Learning

Managing Learning & Development
Corporate Organizations
All verticals
Designing Curriculum, Lesson Plans & Multimedia

Education


K-12
Higher Ed


Vocational Skills
If you join a Training and E-Learning company, subject matter expertise is desirable, but not essential. However, in the publishing and education industry this will be an additional requirement.
Graduate with good English-language skills Basic computer skills Teaching degree desirable, but not mandatory
If you work in Corporate Training:
Ability to quickly comprehend information with at least 75% accuracy (inaccuracies to be corrected by the Subject Matter Experts)
Stamina to consume volumes written by academics and Subject Matter Experts
Tenacity to keep learning new content Research Skills Understanding of adult learning principles Content structuring skills
If you work in K-12/Publishing
Knowledge of the subject at the grade/level which you are targeting
A very good understanding of cognitive and developmental psychology
Creative Teaching Techniques – use of stories, games etc.
Ability to Visualize
Proficiency in using ICT tools
If you work in Higher Education/Vocational Training
A thorough understanding of the traits of the youth, and their needs
Ability to link concepts with practical application in the real world
Current knowledge of skill sets required in the industry
Proficiency in using ICT tools
Research Skills
The focus of the curriculum in a B.Ed. program is typically the what and why of teaching and learning. Instructional design focuses on the how (methodologies). This knowledge will give you an edge in today's world where technology proliferation has led to self-determined learning. If your content is not engaging, effective, immersive, and technology-driven, you may stand to lose out on your audience. By learning instructional design you get an edge – because you learn to design content that is learner-centric and technology-driven.
| | | |
| --- | --- | --- |
| | How knowledge is organized | How knowledge is used |
| Subject Matter Experts Researchers /Practitioners | An expert's knowledge is organized from an application, or a research perspective. | Experts use their knowledge for either applying it at the place of work, or for contributing to the expansion of knowledge in the subject. |
| Instructional Designers | An instructional designer's knowledge of a subject is organized from a teaching or a learning perspective. | Instructional designers use their knowledge as a basis for helping learners to understand concepts – by simplifying and structuring it in a manner that appeals to novice learners. |
Typically, there is a vertical or a horizontal growth path in the training industry. They are illustrated in the graph below.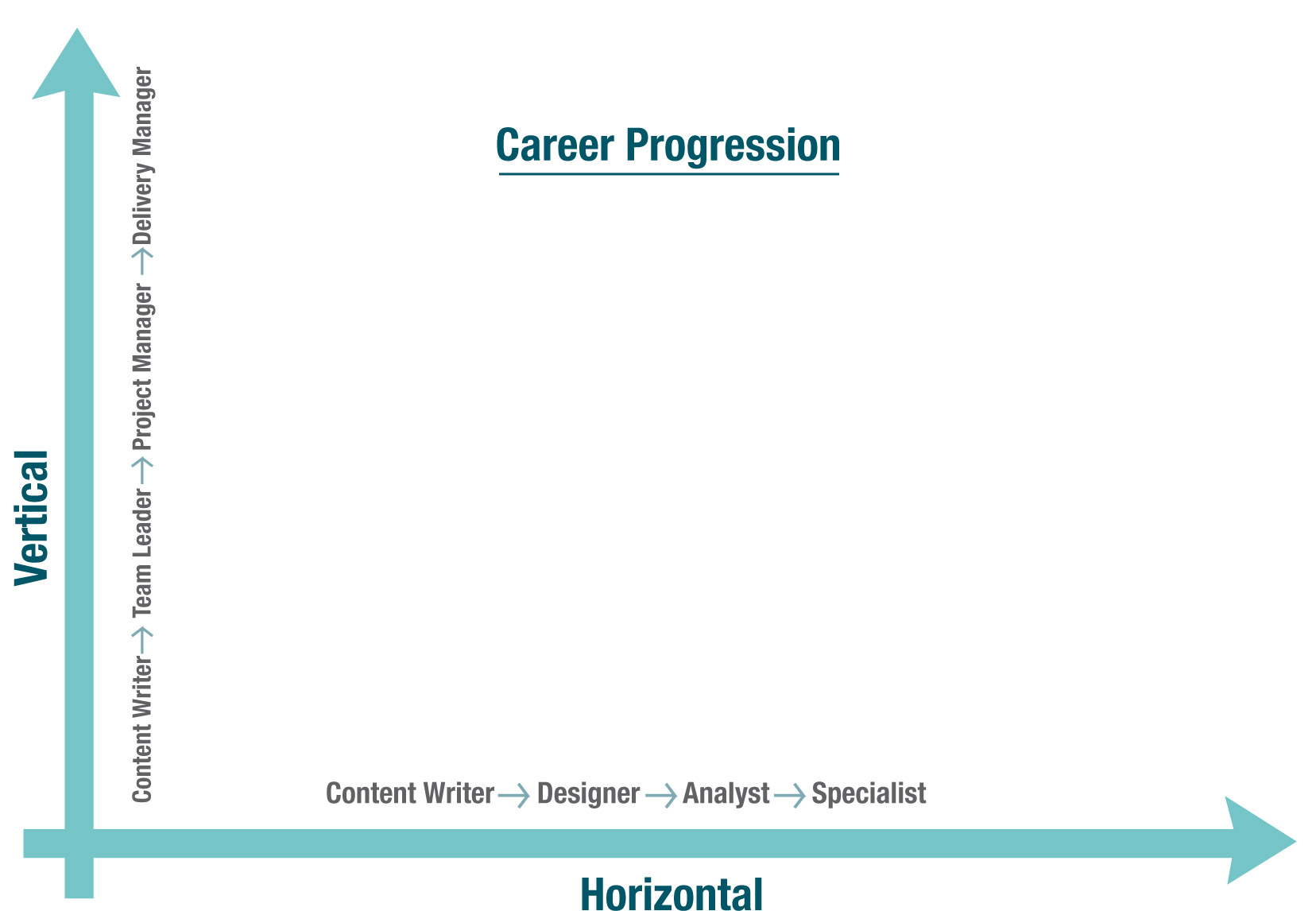 Note:  If you plan to progress vertically, then you will need to develop project management skills and acquire certification in project management (Project Management Certification Program – PMCP)
Purnima Valiathan is a well-known expert in this field. Purnima holds a Masters degree in Education and has been a learning design professional for over twenty years. Purnima has been instrumental in setting up E-Learning and Instructional Design (ID) systems and processes in organizations, such as NIIT, Knowledge Platform, and Hurix Systems Pvt. Ltd. Papers authored by her on E-Learning and Instructional Design have been published by reputed forums/publications, such as ASTD and ISPI (USA), and Training Journal (UK). Purnima is recognized globally as an expert in Blended Learning, and is among the most frequently-cited authors by other scholars in this field as per research conducted by the department of Instructional Psychology and Technology, Brigham Young University, Provo, Utah, USA.
Yes. There are a couple of universities that offer certificate/degree programs. However, these courses are very theory-driven, while what we offer here at ID Mentors is industry-oriented and designed by people who have 20+ years of hands-on experience in this field. The course mimics the process and tasks performed by instructional designers in the workplace. Since this is in a blended mode (75% online & 25% offline), it puts you in the learners' shoes and gives you an experience of online learning.