Starting a career or looking for career growth in Training/E-Learning/Instructional Design?
Take our industry-oriented Instructional Design Certificate Program 2.0 - an upgraded program with new courses, features, downloadables, exercises, job-aids and assignments.
INSTRUCTIONAL DESIGN CERTIFICATE PROGRAM 2.0

Get certified by E-Learning experts and charge ahead in your career in 3 simple steps:
Complete the online courses > Attend the contact sessions > Take the online & offline assessments
Level 1
Basic Certificate Course in Instructional Design

Beginner Instructional Designers
Content Developers
Level 2
Intermediate Certificate Course in Instructional Design

Experienced Instructional Designers
Trainers
Subject Matter Experts
Level 3
Advanced Certificate Course in Instructional Design

Experienced Instructional Designers
Subject Matter Experts
Interested in Instructional Design Certification Program 2.0? Book a free counseling session now.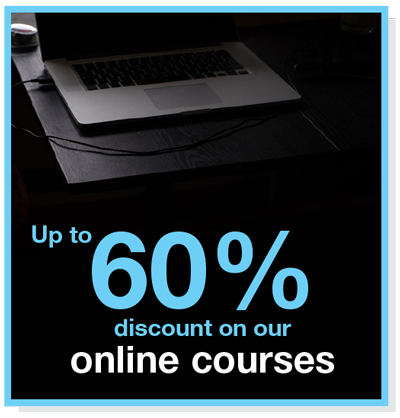 GET ID MENTOR(ED) AND UPSKILLED

You can now avail up to 60% discount on our online courses. Learn all about

Instructional design basics
Training needs analysis and design
Scripting for video
Developing scenarios and stories
Microlearning
Mobile learning
And many other concepts related to training and online learning


Hurry!
Offer valid for a limited period only
ONLINE COURSES

A range of online certification courses on Instructional Design for Instructional designers, subject matter experts, K-12 teachers and trainers – Learn at your pace with quality content from experts.
WORKSHOPS

When it comes to workshops, we walk the talk.
Our workshops on Instructional Design are hands-on, where we share our proprietary tools and templates, and engage learners through stories and games.
OUR OFFERINGS FOR CORPORATES

Get certified by E-learning experts and charge ahead in your career.
TRAINING: REGULAR STUFF

ADDIE, SAM and DACUM Approaches

Behaviorist, Cognitive and Constructive Learning Theories

Bloom's Taxonomy

Ruth Clark's Content Types/Information Mapping

Merrill's First Principles of Instruction

Gagne's Events of Instruction

Kolb's Experiential Learning Model

Kirk-Patrick's Evaluation Framework

Question & Feedback Design
TRAINING: CREATIVE INSTRUCTIONAL DESIGN

Taken in by the Eye: Visuals in Learning

Questions, Spiced Up: Design Assessments with a Difference!

Once Upon a Time: Story-based Learning

All Work & No Play: Game-based Learning

Learning Innuendoes: Analogies, Metaphors & Similes

ExpertEase: Communication, Presentation & Facilitation Skills

Messy Affair: Problem-based Learning
LEARNING & PERFORMANCE CONSULTING

Learner Profiling and Competency Mapping

Recruitment Assistance

Training Needs Analysis

Prototype Design

Device-agnostic Learning Design

Gamification

Instructional Design Reviews

For training your workforce, or engage us for designing out-of-the-box and device-agnostic learning solutions.
OUR CLIENTS

Testimonials
The workshop was really insightful, where I learnt different aspects of Instructional design. The overall management of the workshop was also very well driven by the facilitator (Ms. Purnima) and the co-facilitator (Ms. Ruchi). They gave me a very comfortable environment of learning. I would love to explore many more workshops like this in future.

The ID workshop was very interactive and informative. With a "To-Do" session along with the understanding of concepts in ID provided the experience to actually implement the concepts. Thank you ID Mentors for such enriching session.

The workshop on the basics of ID was absolutely fun and engaging. I am glad to have experienced that time and gain a bit of hands-on experience, too, in that process. For me, learning is all about putting a structure to the content as well as an action-oriented process; expression in the right form is more impactful. The experience made me understand my strengths as well as the way forward in the kind of work I have been involved in. The biggest take-away was that it is not just important to state what is to be delivered (otherwise it is half job done), but also to structure the content while...Read more

The Art of Reviewing course is crisp, clear and comprehensive. It talks about all the elements of reviewing very logically, which helped me internalise the learnings of this course very easily. While working as a team, though we are all aware that we are all working towards the same goal and are not in competition with each other, we often tend to lose track of this fact. The first video in the course talks about this from an ID reviewer perspective and it is the most important learning for me from this course. This entire course will help me review other people's work with more awareness...Read more

I joined ID mentors as a complete novice student. I had little experience in technical writing but no clue about Instructional Designing. So to say 'I started from scratch'. I took the beginners level 1 and intermediate level 2 courses. Before the start of course schedules, there is a contact session with the course mentor - Ms. Purnima Valiathan. She takes the student through the entire program, the approach, and the learning objective of the program. In short, what one is expected to achieve at the end of the course episode. Level 1 is easy to understand and...Read more

Manya Cherabuddi is the Creative Lead at Spread Learning. Manya attended our workshop on Device-agnostic Learning Design on 22nd July, 2017 at Bangalore. Here is a what Manya has to say about the workshop. 'I had a great experience learning a new perspective. We were given useful frameworks and extremely relevant and practical tips and things to consider while designing for today's learner. Purnima is a very effective workshop leader and knows exactly how to engage people and share her expertise. Would recommend this workshop for e-Learning professionals and instructional...Read more