Scripting an Instructional Unit
Scripting an Instructional Unit
Is instructional writing the same as creative writing? Or is it a set of clear and direct instructions, disseminated in a simple way? Are there any frameworks that can be used for scripting? Is scripting for instructor-led training (ILT) different from scripting for an E-Learning module or a video tutorial? Scripting an Instructional Unit is an online course on instructional writing, which will provide you with answers to all these questions. The course will also address how to apply the following frameworks to develop scripts/storyboards: Gagne's Events of Instruction, Kolb's Experiential Model and Merrill's First Principles of Instruction.
Who should take this course?
Content Developers, Instructional Designers  and Trainers
---
Course Name
Scripting an Instructional Unit
Skill Addressed

Simple storyboards for online learning
Storyboards with case studies, scenarios and stories
Storyboards for video tutorials
Session Plan & Slide Deck for ILTs

Duration
Learning Seat Time – 4 hours;  Course Access – 15 days
Target Audience
Instructional Designers; Trainers; Content Developers
Online Assessment
Yes
Assignment / Project
2 Assignments: Storyboard for Video Tutorial & Scenario-based Storyboard (Available only as part of Level 1 certification)
---
How is this course designed?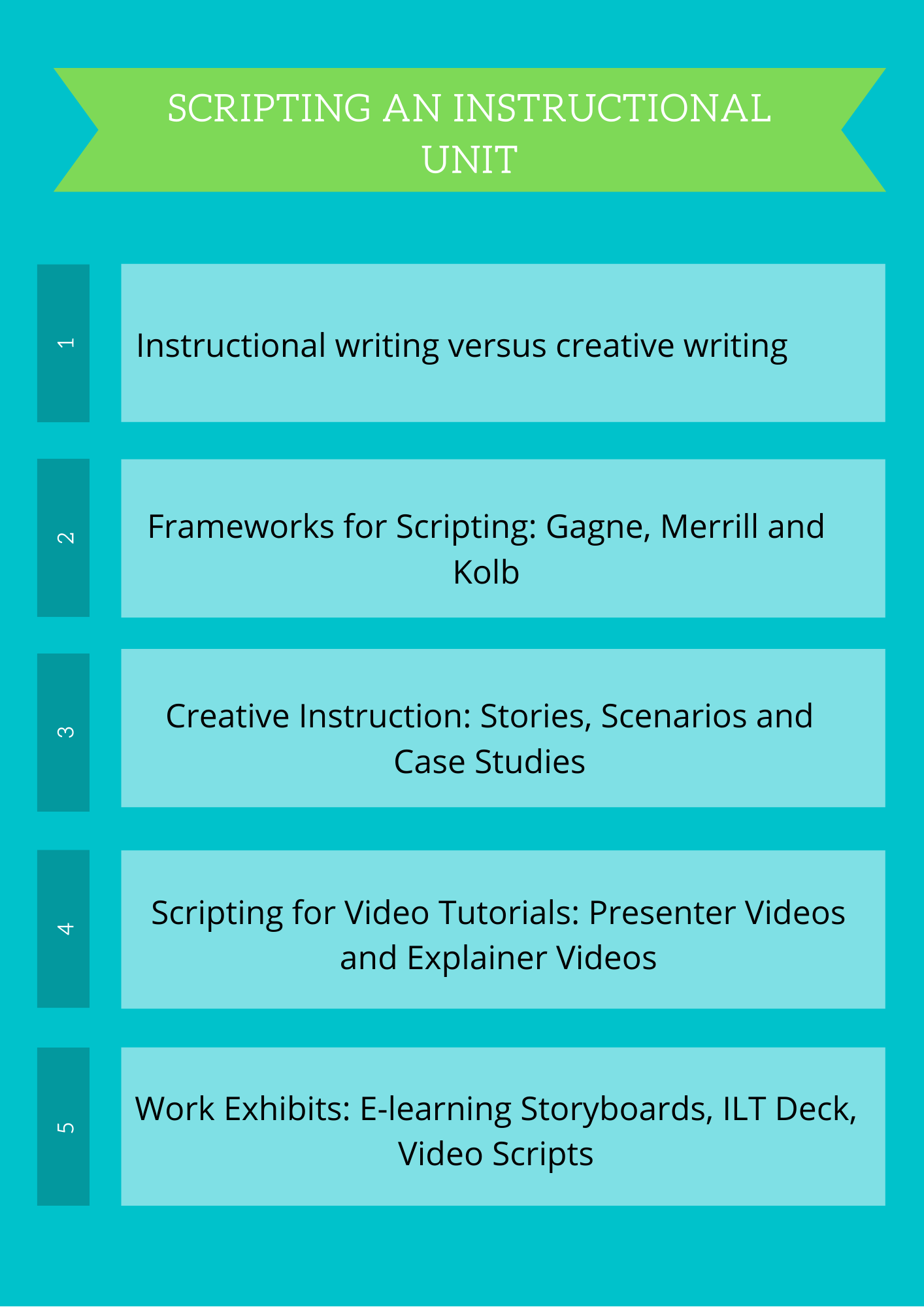 Course Reviews
5 stars

7

4 stars

2

3 stars

0

2 stars

0

1 stars

0