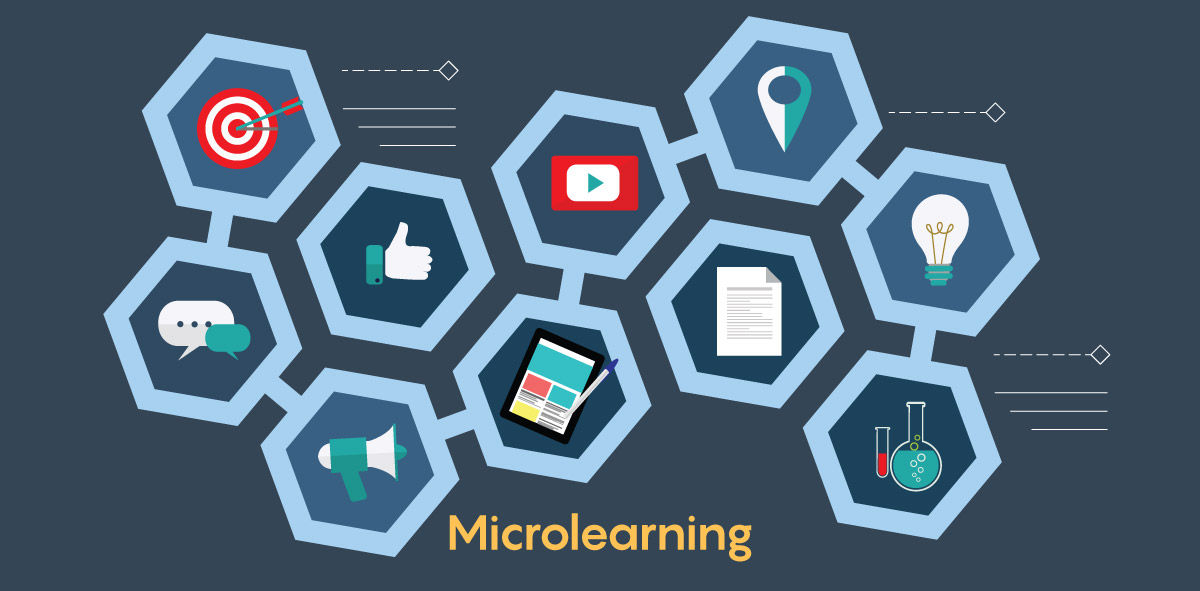 Microlearning. Learning Bytes. Learning Capsules……These terms have now become synonymous with ELearning. But are we getting it right? Do we really understand what it entails, and how to go about designing these? Are the instructional design rules the same for Microlearning as they are for big E-Learning courses? If they aren't; how are they different, then? Let me try and explain using an analogy – Fast Food.
CATCHY
Fast food outlets select a popular animated film, and offer something associated with it –a character or an object – free with a kid's meal. These are known as Collectibles. This ensures that children come back for more of these collectibles. How can one apply something similar to Microlearning? How do you ensure that your learners come back for more? Well, here is how. You have to make your three minute content CATCHY. Instructional designers no longer have the luxury of following the nine events of instruction – Gain Attention, Inform Learner's of Objectives, Recall Prior Learning, Present Stimulus, and then provide Learning Guidance. If we follow this trajectory, we will surely lose our learner by the time we reach the part where we actually explain something. What this means is that the 3 to 5 minute content should be catchy all throughout – in other words, learner engagement has to be built in for the entire duration of the Microlearning piece. This is how we have made our Microlearning pieces catchy – we have given the topic titles interesting names that will arouse curiosity. What's more, they are relevant. The topic names are not catchy for the sake of it – they are associated with a task, and with principles that drive the task. Here is a sampling.
Six Honest Serving Men: Training Need Analysis
Goldilocks of the Brain: Program Outline
Not Without the Porpoise: Design -Learning Objectives
All Roads Lead to Rome: Design – Presentation/Delivery Strategy
Knock, Knock, Who's There? Design- Interaction Strategies
Re-Imagine Learning: Develop- Scripting with Frameworks
Heads or Tails….Not Quite: Evaluation Design
FOCUSED
A fast food restaurant is a quick service restaurant, which offers a limited menu and has minimal table service. Your Microlearning piece must also be short and focused. Meandering around until you make the point will not help. In fact, it will do the opposite – drive your learners away. Most of our learners today are the Millennials – the first generation of digital natives. Their growing up years involved a daily dose of the Internet and Google – where answers to a question are available within seconds! So, how should one render this in learning material? Well, this one requires a complete change in your perspective as an Instructional Designer. If you still think of "learning" as something to be done at a specific time, and in a specific place, think again. "Learning on the go" is what the millennial learner prefers. This implies that when you think of "learning", think of it as something more than an explanation and long lectures. Anything, just about anything that is focused and to the point will serve as a Microlearning piece. It could be a short motivational video, a "how-to" video, a performance support tool, such as a job-aid, or even a short article, such as this one that you are reading.
CREDIBLE
Fast food restaurants are typically part of a standardized chain and people flock these places for the consistent quality that they provide. You know for sure what to expect at a McDonalds or a Subway. And most often you get what you expect. This is another feature that we instructional designers must build into our Microlearning pieces – that of credibility. And you can do that by way of ensuring that you incorporate information nuggets as a short Expert-Speak video, or as quotations from the Gurus themselves. Basically, something that is "straight from the horse's mouth".
Hope these tips help you in making effective and engaging Microlearning pieces.
To see how we have rendered it at ID Mentors, please check the following course sample:
https://purnima-valiathan.com/course/expertease-instructional-design-for-trainers-and-experts-free-sample/
This video is part of an entire course designed as Microlearning pieces complete with learner engagement, explanations and job-aids. Here is the Program Outline of this course.
Click here to read a guide to Microlearning: http://axonify.com/microlearning/