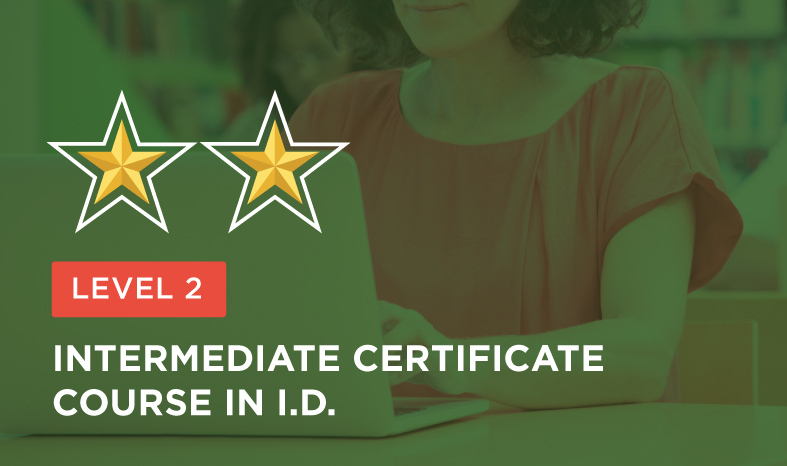 Intermediate Certificate Course in I.D. (Level 2)
Intermediate Certificate Course in I.D. (Level 2)
The certification program, ID Level 2 is a blended learning program designed specifically to address training need analysis (TNA) and design skills.
---
Who should take this course?
Practising instructional designers, trainers and subject matter experts with more than 5 years of experience can enrol for this program.
---
How is the course designed?
The program is designed in a blended format with online self-paced modules and contact sessions with ID experts.
At the end of the program, the candidate must complete 3 online assessments and submit a capstone project comprising of 3 assignments.
---
Course Name
ID Certification – Level 2
Skills Addressed
Creative storyboarding
Design strategy/approach note


Reviewing instructional material

Duration
(Learning Time)
Learning Time: 60 hours; Program completion: 2 Months
Target Audience
IDs, Trainers and SMEs with more than 5 years of work experience
Online Assessment
Yes
Capstone Project
Yes
---
Certification
70% or more in all the online assessments
Capstone project to meet basic criteria set by us
---
For curriculum and program details, download the attached file.