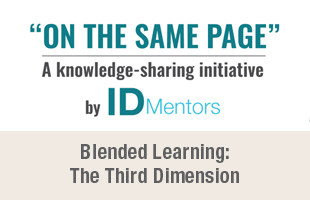 The Trajectory of Blended Learning
Blended Learning has held sway for over a decade now. Of course, Blended Learning always existed from a design (Blended Design) perspective, but with the advent of educational technology, it got a new dimension – that of Blended Delivery. From a technology perspective, blended learning meant blending classroom sessions with online sessions. The term gained widespread recognition like all things technical do, because it was given a lot of fillip by technology enthusiasts. (There is a lesson here for the academics – we need to buckle up on the marketing front). A paper that I authored, Blended Learning Models (published by ASTD, now ATD), addressed the design and delivery dimensions.
Since then, a lot of us have written about it, and many of us have practiced it. But like all things in the technology-enabled world, this has undergone some more change. What is the change, why has this come about, and what does it mean for instructional designers? In this article, I will try to answer all these questions.
What has changed?
If you notice carefully, you will realize that the boundaries between many disciplines are merging because of technology. There is now a very subtle boundary between IT and Telecom, Banking, Finance and Insurance, Hospitality and Travel and Tourism, Healthcare and Wellness, Retail Design & Supply-Chain Management, Design Thinking and Entrepreneurship to name a few.
This blurring of boundaries has brought about a change in the economic landscape. And, when the economic landscape changes, it is but natural that the learning ecosystem will be forced to adapt.
The new learner is an amphibian!
Who is our new learner? How do we describe the new learner? To use a metaphor – the new learner is like an amphibian. He/she is an entity that moves across boundaries. This implies that the new learner must possess competencies in more than one content area. For instructional designers and trainers this means that it is no longer enough to design and deliver content in silos and watertight compartments. Learning design must take into consideration this blurring of boundaries, and design content that meets the needs of the new learner.
Blended Content – The Third Dimension in Blended Learning
Blended Learning now has a third dimension! This is the content dimension. If you are an L & D professional in the corporate domain, you will now need to keep this in mind especially during the Analysis and Design phase as you assess training needs and gather requirements. If you are involved in Higher Education, curriculum designers must design the curriculum to address this new need.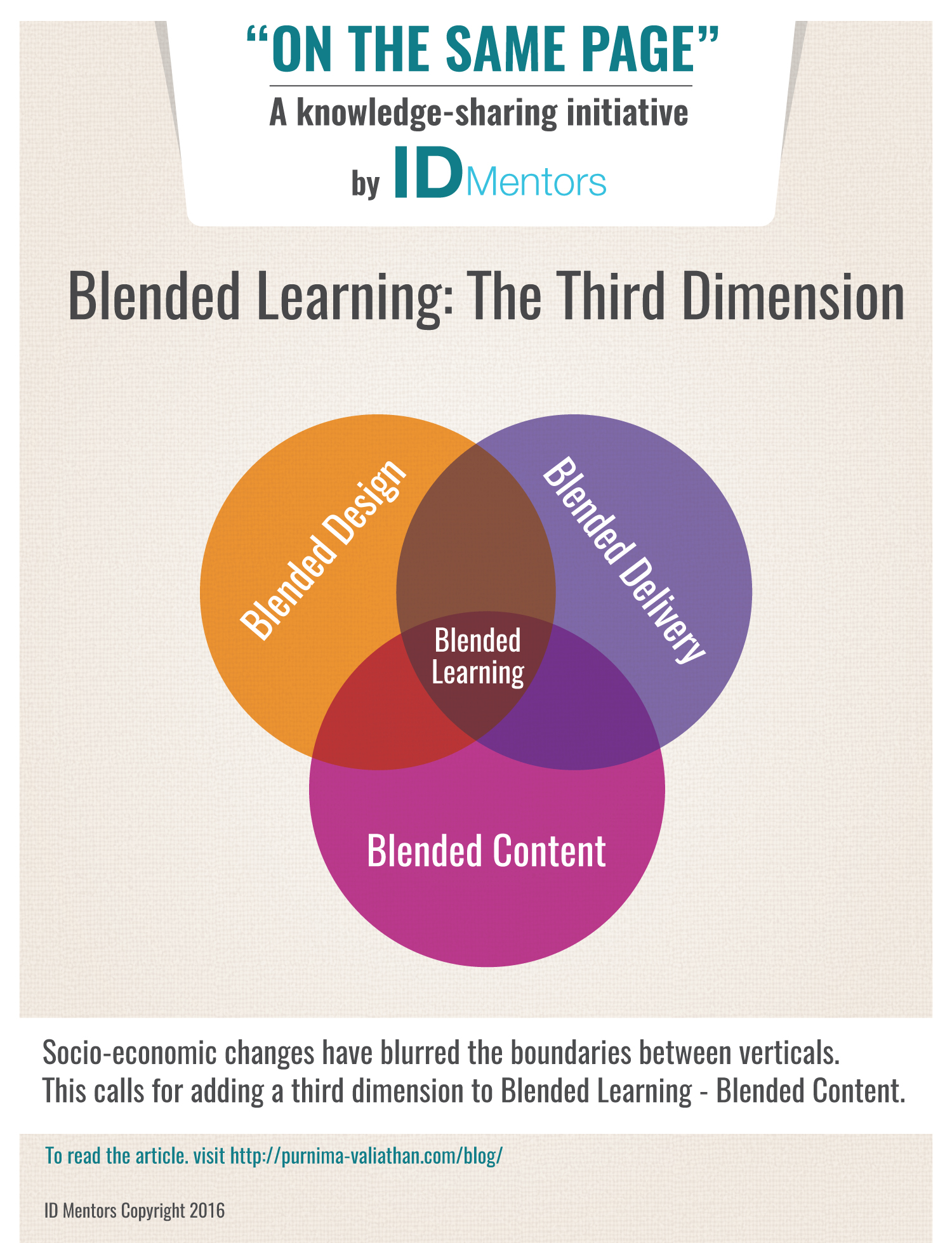 To learn more, or if you have any curriculum design needs especially for Higher Education, do write to us at: info@purnima-valiathan.com
Credits: I would like to thank Girish Raj our mentor for providing some valuable insights on Blended Content.