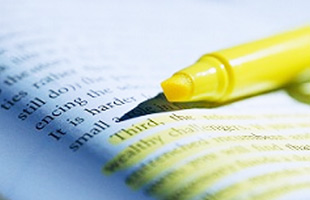 One of the frameworks that I really find useful for designing instruction is Ruth Clark's Content Types. In this article, I will explain why and how I find this useful.
Typically, once the need analysis is complete, what Instructional Designers receive is the source material, or the raw content. To use an analogy, this is like clay in the potter's hands. Whether we make something beautiful and functional out of it is completely up to us. And I have personally found that by applying the Content Types framework, you can actually deconstruct the content (Analysis, Blooms Taxonomy – taking things apart); and once you do that, you get to start putting together the same content in a more meaningful and effective way (Synthesis – create something new, according to me).  And this is how you can do it:
1. Analyze the source material to identify the various content types. While doing so, please remember that the source material will never be a single content type. You will find two or more types within this.
2. Next, revisit the learning outcome. This will help you to identify the primary content type. This means, if you find the content to be a mix of concepts, procedures and process, the learning outcome will help you to identify the primary content type. You should derive your macro strategy – presentation, visuals and assessment from this.
3. Then, you will be left with the secondary content types. These are your topics or sub-topics, and you will have enabling objectives that map to these. From this, you can derive your micro, or the topic-level strategies – presentation, visuals and formative questions.
We, at ID Mentors, have designed a short online module that will help you understand this better. The module is designed in a novel way with lots of fun and interactive content. It also includes an example that you can click and explore. This online module is available for free. You may access this module, from the following link.
Please note: Some of us refer to this as Information Mapping too.